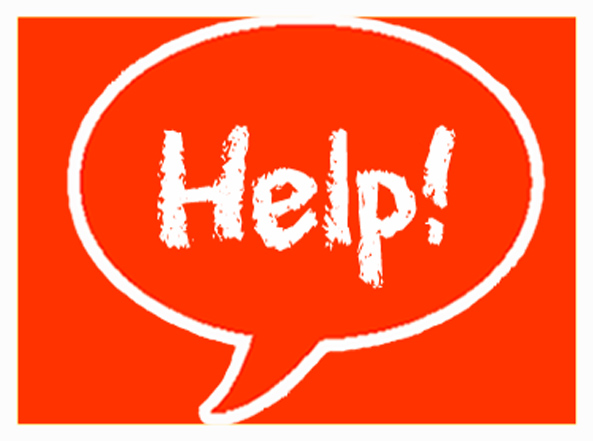 The following is a log of what I started doing today...and I think I am getting over my head now...I have decided not to kill my plants...and so currently, I am gonna put mushroom compost and 1tbsp of dissolved epsom salt in the 1 gallon of water until I figure this other stuff out...
Here is what I have
Blood Meal
Bone Meal
Cottonseed Meal
Fish Emulsion
Epsom Salt
Chelated Iron
Mushroom Compost
Milogranite
Below is the log of this morning....I have your traditional stuff..Like Bayer 3 in 1, miracle grow, osmocote, gosh I have a lot of supplies....any way....Seriously at a loss....will be back later but I don't want to kill my roses...I don't think I have put so much that I will but I don't want to put anymore until I figure this out.....please help.............
I have opted to feed my gardens, roses first, with Epsom Salt today. Since I have a lot of plants, I researched whether I could put the salts in the Miracle Gro feeder I have.
Decided to use my spray but I am going to make sure that the Epsom Salt is dissovled first. At least this is what I am reading on this
Website.
I considered putting in Miracle gro in the sprayer to add color but I read many things against this. I read a receipe on ARS website that had a receipe for established bushes. I have currently blood meal and espom salts. Considering buying the other stuff, today.
Fertilizers: When and How
The bare roots had a couple of handle shovel full of mushroom compost...hey I am trying, right?
I, also, have mulch around the stem which is gonna make getting to the drip line hard. I want to add ingredients via dissolved water.
I do have blood meal, may put a little on the roses. Not as much as I am seeing they do..but honestly, I only have a bag...so will add a little. Maybe next year I will do this better.
Link about bloodmeal
Decided not to use Miracle Gro on the bare roots, they are too sensitive. I think I will just mix the solution of Epsom salt in the buckets...more work but it's better to be on the save side.
Probably needed to do this yesterday, when I pruned.
I should have soaked the bare roots in Epsom salt solution. The four that are coming in I will do this. I have gotten into information overload. Decided 1 tablespoon per gallon...and holding my breath.......
I, accidently, gave the driveway roses two tbsp per gallon vs one....good thing they are big and established...will not use the measuring cup..will find tablespoon measurer. Put three scoops of mushroom compost after pulling back the mulch. The mulch did maintain moisture. Cut more of the dead stems and canes off.
This is an all day process, probably will be two next year...but it's not an every week thing so worth it. Red maple also received two tbsp of epsom salt dissolved in one gallon. It was previously given mushroom compost.
Temperatures in upper 60s and due to rain tomorrow. Clear signs of coming out of dormancy on roses.
Went to co-op and picked up the following
Fish Emulsion
Milogranite
Mushroom Compost
Bone Meal
Cottonseed Meal
Now I am worried I am gonna burn the plants. For the plants I gave blood meal to, I am not going to milogranite too...I only sprinkled it...like a tbsp but I don't want to push it..will use milogranite over blood meal for the rest of roses..hope I didn't burn them....will not do anything on the roses I just did and pray I didn't hurt them...I don't think so but I don't want to push it further....
Also have chelated iron...starting to think to span this over a few weeks.... Now I am lost...I think I will continue composting and no more bloodmeal...I think for the moment, I am gonna do the mushroom compost and the epsom salt until I figure this out....help!
In defense....last year my plants had more flowers than foliage...prob cause I alway fertilized with high phosphorus fertilizers...so I do think they need nitrogen amendments because I had lots of flower but not a ton of foliage......
Some type of liquid that stops black spot very expensive, spectraside, bayer 2 in 1 here, osmocote
Blood Meal, Cottonseed Meal, Fish Emulsion, Bone Meal, Alunimum sulfate, and other general fertilizers..I know I have chelated iron somewhere
Milogranite
Epsom
Mushroom Compost,...I also have vermiculite, top soil, peat moss, etc.....
Here is what I have so far. I knoooowww I have chelated iron but can't find it....side note, organize greenhouse...my plants are thirsty because I turned off the irrigation....and I have put nothing in the ground...side note...quit taking on too much too soon..but it wouldn't be me...12:15pm.
Panicked, clean the house before my husband killed me, sat on the backporch to chill out and suddenly something caught my eye.
A deep yellow rose had opened. It was the Ch-ching and when I saw it....suddenly everything was okay...I had four hours to do this and I was going to ....this is why I garden.....what an instant calm...how is that for homeopathic medicine......yeah, I'm a little spastic sometimes...
915pm....well, I finished right at sundown...or rather...I stopped at sundown..because I would have kept working but all the plants I pruned had been composted and given a dose of Epsom salt...I will pray that someone who knows more than me (which isn't hard) will give me some sage advice...I have read a ton of receipes but it felt like too much too soon...
I did learn some things today...mulch is good for three things..looks, keeping in moisture, and keeping a plant warm...it will deter weeds but it won't completely get rid of them...I also understood about not going against the stem...when I pulled the mulch I realized that keeping it against the stem probably causes black spot and other related issues....,also, its hard to get at the plant to give it food, etc....I pulled back the mulch and will probably keep it back.
I also found out why people don't like blackscreen as much..in cleaning the front beds...it's a pain...I think it would work better if you used it where you DoNT plant anything and have killed the grass underneath first...I'm not saying that it doesn't help but its a pain to deal with in clean up....Anyway, after all that fed the family red beans and rice...showered (felt human again because Im sure I didn't look it...and lied on the couch with the two doxies..who insist on pushing me off the couch...
It was a beautiful day..mid 60's .greenhouse was 108 F and no, not a typo...felt like March or April....are you sure it's winter....anyway, I think tomorrow I will put some more plants in the ground..I have lot to go...night, all